Documentation and Inspection
Due to rope access, we are able to conduct the evaluation of your investment in hardly accessed and hardy visible places. Upon your request, we conduct photo documentation or video documentation.
– roofs of church and town hall towers
– building facades
– alarm systems
– electric systems
– gas installations
– lightning protection systems
– anti-ice system
– fire protection systems
– chimneys and cooling towers
– steel construction
– bridges
– belay systems
– cable routes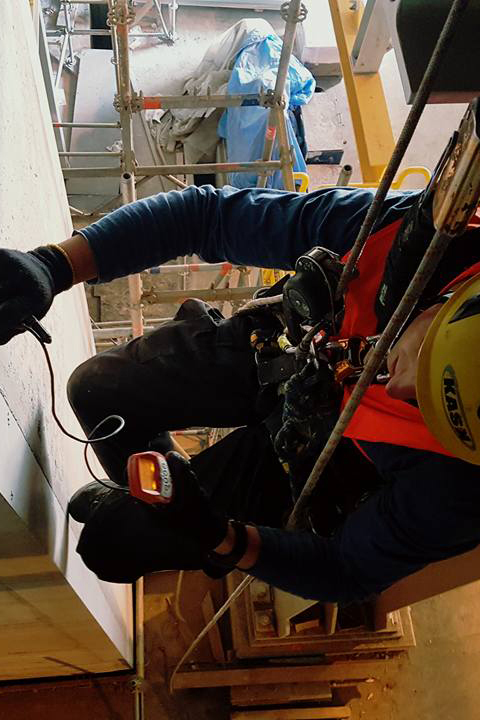 All works are conducted by qualified rope access technicians, working in IRATA system who have many years of experience in high altitude works as well as high altitude rescue operations within Poland and abroad.