Intervention Works
Our specialist will cope with every threat in sudden cases when the human life or property are endangered. Rope access is the most effective and secure manner of risk removal for the surroundings. We are at your service 24/7 regardless of the weather.
We will counteract:
– dropping out plasters
– torn large format advertisements
– overhanging icicles or snow overhangs
– removal of ice from gutters and outlet pipes
– removal of overhanging elements from the building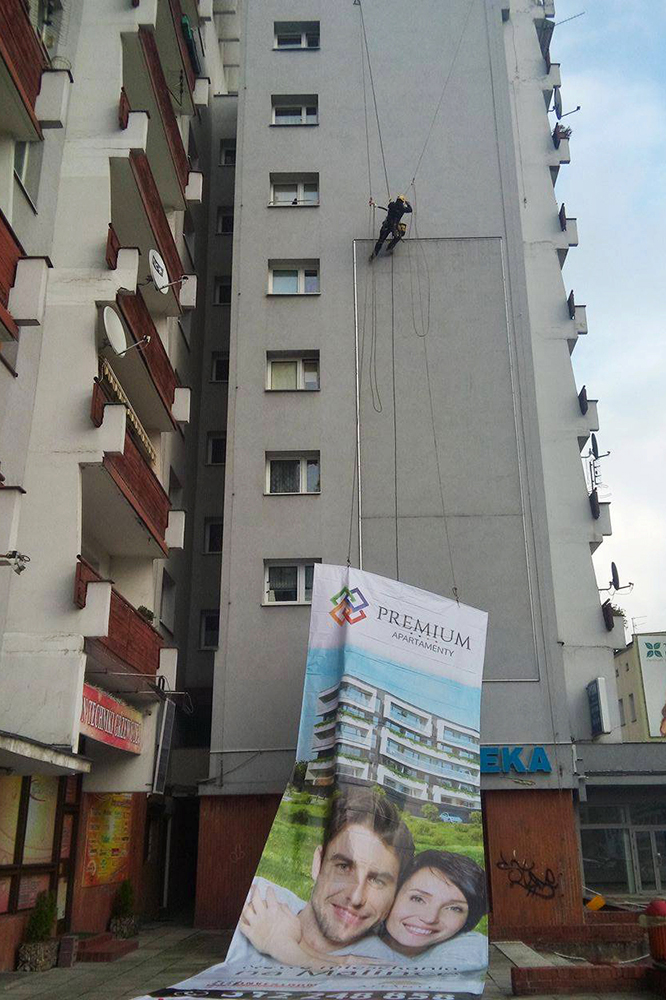 All works are conducted by qualified rope access technicians, working in IRATA system who have many years of experience in high altitude works as well as high altitude rescue operations within Poland and abroad.