Assembling/Disassembling
We assemble structures using rope access techniques. We have the ability to pick up materials on our own using internal combustion, manual and rope techniques.
In the case of truss structures, we have the option of building with the use of the Derrick set.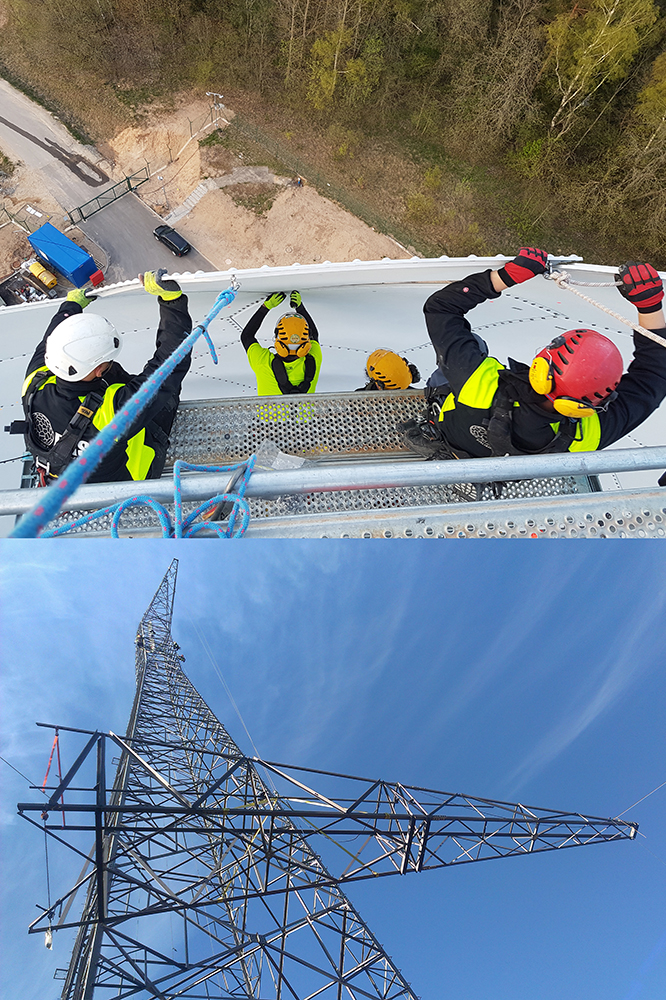 All works are conducted by qualified rope access technicians, working in IRATA system who have many years of experience in high altitude works as well as high altitude rescue operations within Poland and abroad.