WORKS IN CONFINED SPACES
We work in confined spaces (e.g. silos, shafts, boilers etc.), which are the most demanding in terms of experience, equipment and require qualified personnel.
During the works, we use breathing apparatus, multi-gas meters and standstill sensors. Each of the works is secured in a way that allows for the immediate evacuation of the technician. The equipment used can work in explosive atmospheres (EX).
We make, among others:
reviews,

breaking overhangs of lumpy raw material,

cleaning the walls of sediments,

maintenance works such as anti-corrosion protection of silos, boilers,

works in elevator and ventilation shafts,

non-destructive testing.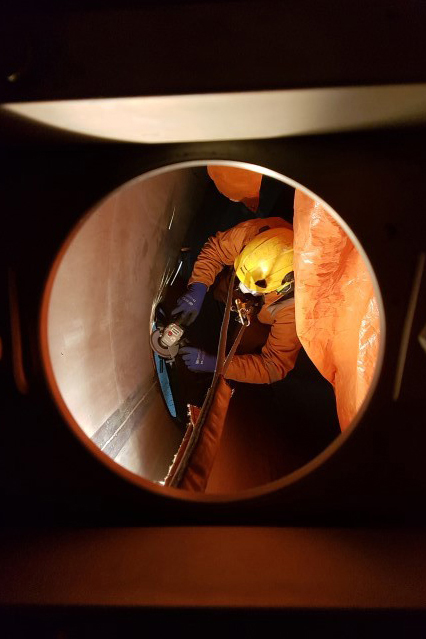 All works are conducted by qualified rope access technicians, working in IRATA system who have many years of experience in high altitude works as well as high altitude rescue operations within Poland and abroad.