High Altitude Rescue
The High Altitude Training was prepared for rescuers of the Ministry of National Defence and the Ministry of the Interior and Administration of the Republic of Poland, however, anyone who posses appropriate knowledge and experience can use from the offer. The course prepares for conducting rescue actions with use of rope techniques.
- muliti-directional transport - basket operation - decreasing the injured - pulling of the injured person by block systems - walking through the edge with the basket - construction and operation of descending stands - construction and operation of aerial ropelines - transport in the inclined terrain - load transfer between the stands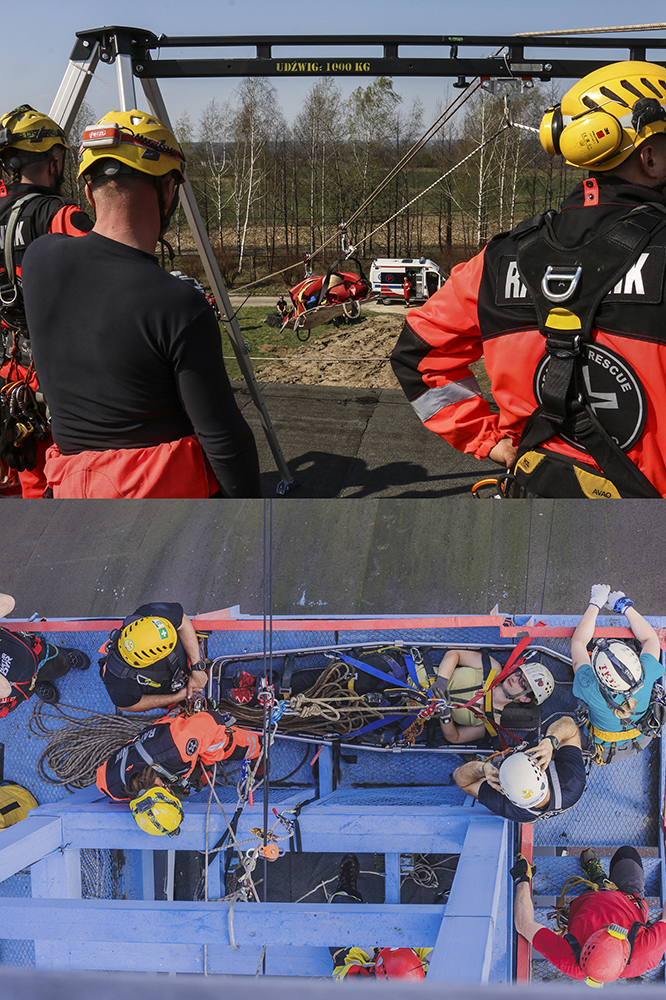 All trainings are conducted by qualified instructors with experience gained in the high altitude rescue, Tatra caves mountaineering and high altitude works.