Construction Works
Rope accesses in construction saves time and expenditures in comparison to works conducted in traditional manner such as: ladders, scaffoldings and aerial platforms.
The following can be included within the scope of construction and altitude works services.
– traditional and thin layer plastering
– local building thermal insulation, thermal insulation repairs
– repairs of balconies, terraces, cornices and construction enforcement
– dilatation fissures and orifices filling
– ventilation shafts sealing
– additional construction development
– joints and brick pointing filling
– repair of reinforced concrete cavities and cracks with appropriate materials
– sealing and anchoring of cladding panels
– maintenance and sealing of windows, facade systems
– repairs of industrial chimneys and in the residential buildings
– painting the roofs and facades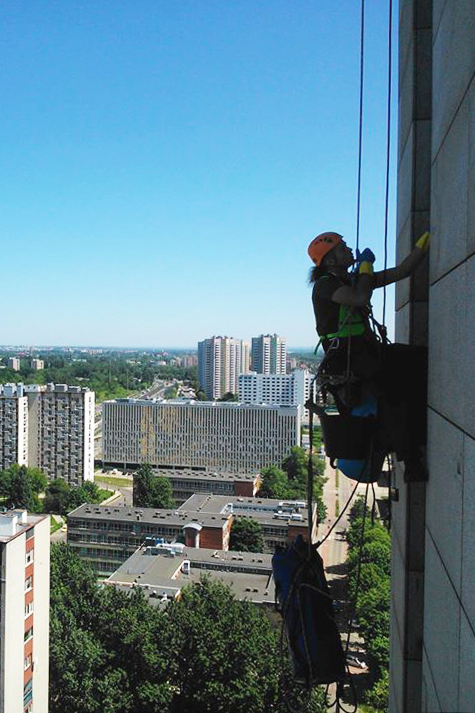 All works are conducted by qualified rope access technicians, working in IRATA system who have many years of experience in high altitude works as well as high altitude rescue operations within Poland and abroad.