construction of bridges and aerial ropeslides
Construction of bridges and aerial ropeslides is a course, among all, for people who deal with organisation of integration events. It may also constitute supplementation of the knowledge learnt on the course of basic rope techniques and rigging and stand construction techniques. Construction of bridges and aerial ropelines find its application in recreation and rope rescue.
– construction of bridge and aerial ropelines stands
– tension in theory and practice
– construction of two or three-rope bridges
– construction of aerial ropelines brakes
– bases of construction and use of rescue aerial ropeline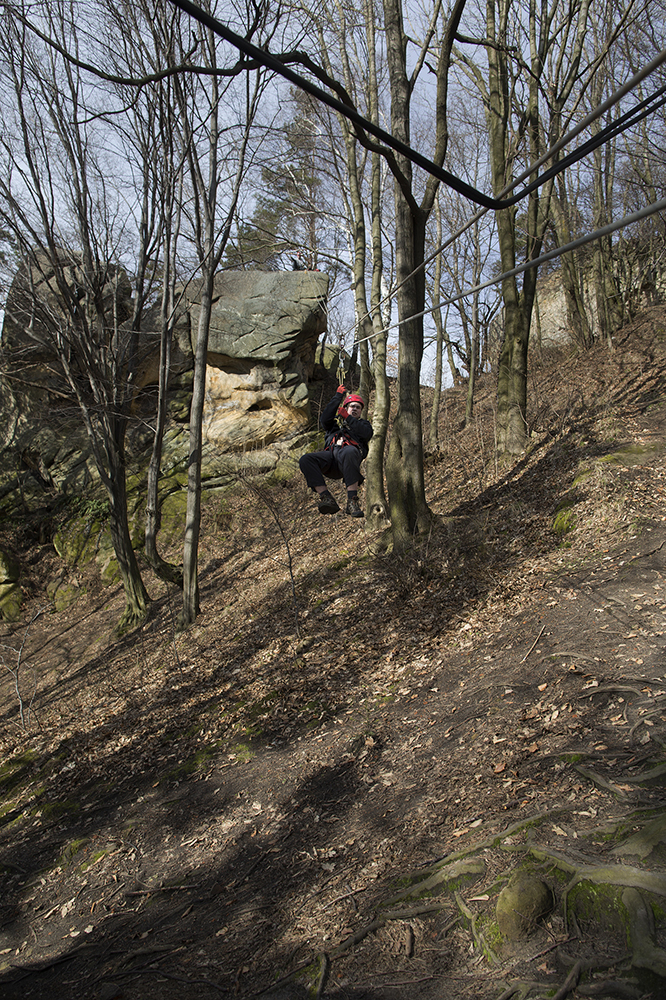 All trainings are conducted by qualified instructors with experience gained in the high altitude rescue, Tatra caves mountaineering and high altitude works.