Rigging and Stand Construction
The program of rigging and stand construction training was designed for graduates from the course of basic rope techniques as well as people who have at least basic knowledge of moving on ropes. Ridding techniques with use of single rope (SRT) find their application, for ex., in the Tatra caves mountaineering, high altitude rescue or recreation.
– cutting method in the rappel
– sectional method in the approach
– beam rigging
– lashing implementation
– construction of V and Y stands
– construction of self-adjusting stands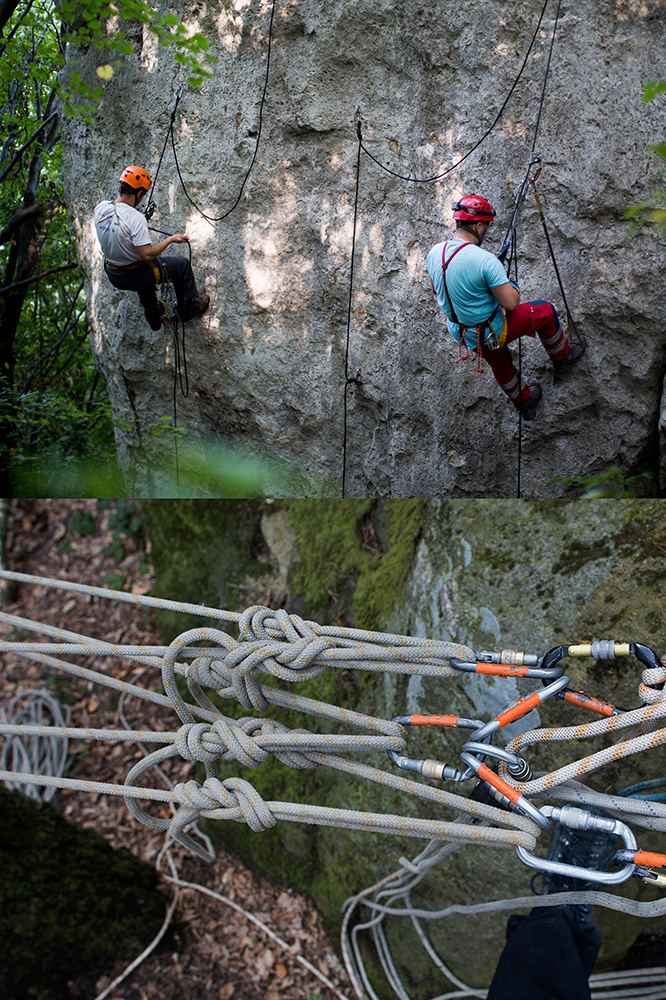 All trainings are conducted by qualified instructors with experience gained in the high altitude rescue, Tatra caves mountaineering and high altitude works.