Maintenance And Clearing Of The Trees
We provide services within the scope of tree clearing and maintenance performed by the Alpine method. In case of maintenance procedures, the used method allows for access to hardly accessible places of the tree crowns without damage of their structure. Application of rope access techniques allows for tree maintenance in the most demanding places – there, where there is a high risk of property damage which may occur while application of traditional methods.
– trees cutting
– shaping of tree crowns
– removal of dying trees
– removal of trees by the methods of sectional clearance
– clearance of the tree crowns
– clearance/cutting of trees from the hoist
– cutting the deciduous and acicular trees
– removal of dangers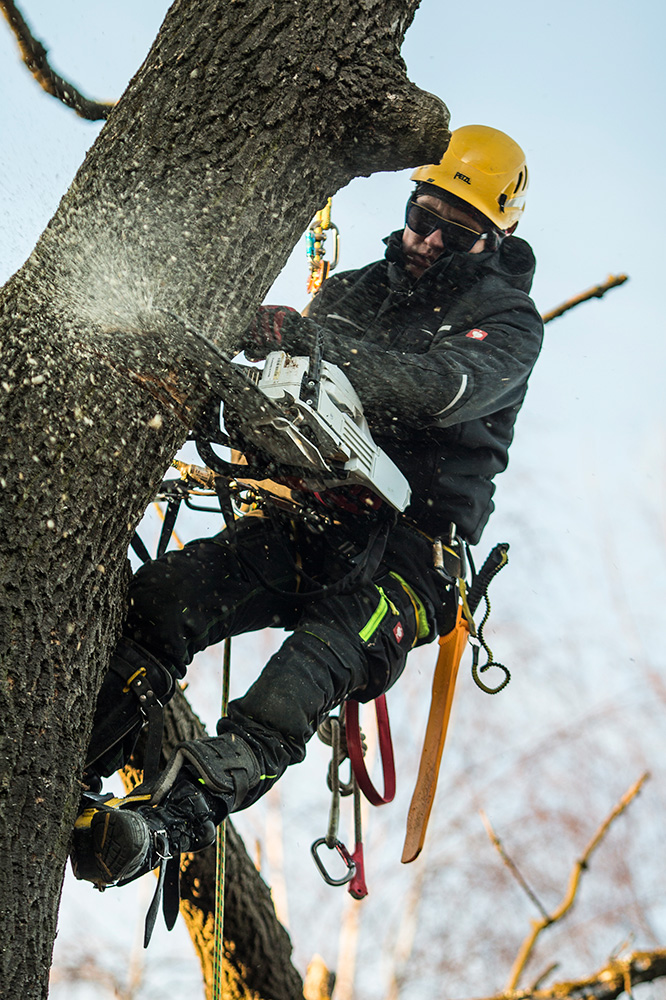 All works are conducted by qualified rope access technicians, working in IRATA system who have many years of experience in high altitude works as well as high altitude rescue operations within Poland and abroad.