Rope Access
The course of rope access was prepared for anyone who wants to take up work as an industrial alpinism technician. The training is conducted under standards of two-rope systems (DRT). We advise that the course should be supplemented with auto-rescue in DRT system.
– rapelling with use of Rig and ID's devices
– approach with use of two devices
– overcoming the re-clippings and lashings
– stands setting up
– rigging
– horizontal and vertical aid climbing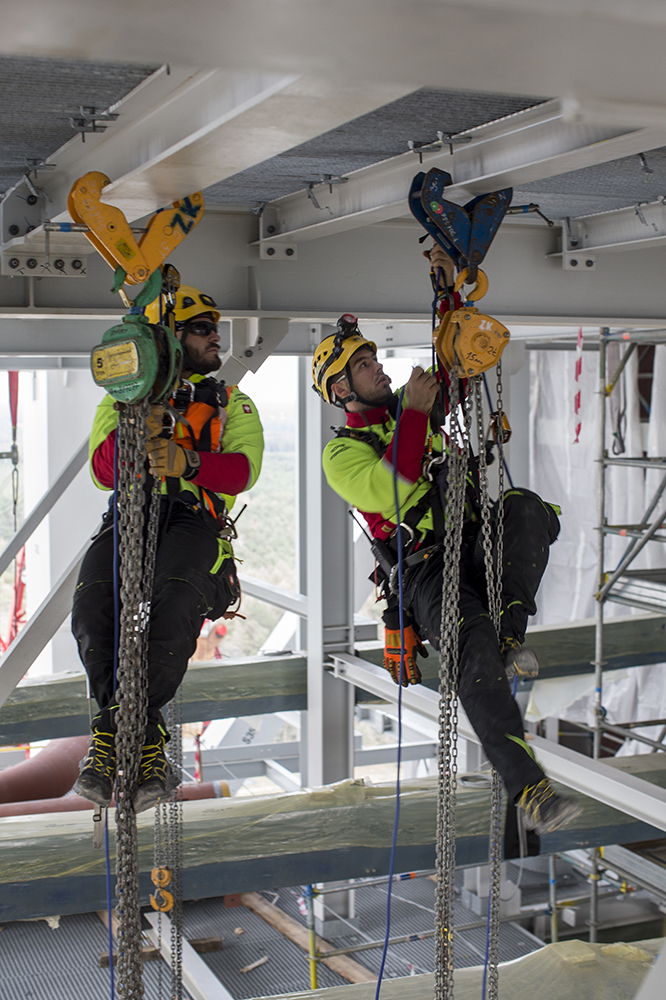 All trainings are conducted by qualified instructors with experience gained in the high altitude rescue, Tatra caves mountaineering and high altitude works.