Employee Leasing
We offer the hire of highly qualified rope access technicians. Leasing is possible both on an individual basis and in the case of entire teams.
Supervising staff:
– IRATA instructors,
– IRATA / SPRAT / OTDL supervisors,
– health and safety inspectors and specialists.
Employees include:
– wind turbine blade service technicians (GWO Blade Repair),
– NDT technicians (VT, PT, UT),
– UTB operators (cranes, HDS, overhead cranes, hoists, winches, suspended and mobile platforms).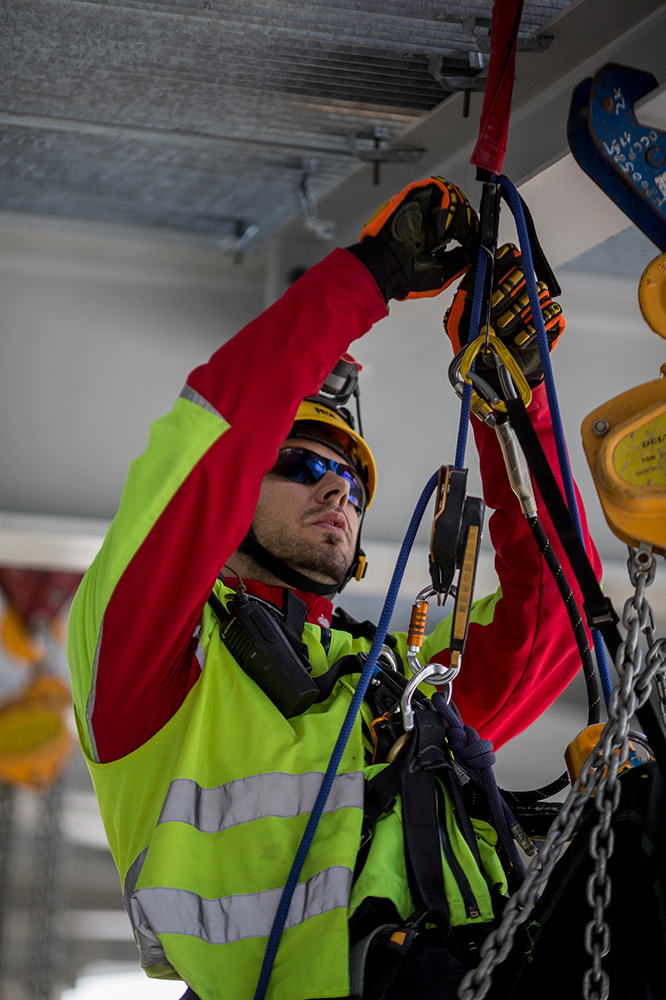 All works are conducted by qualified rope access technicians, working in IRATA system who have many years of experience in high altitude works as well as high altitude rescue operations within Poland and abroad.